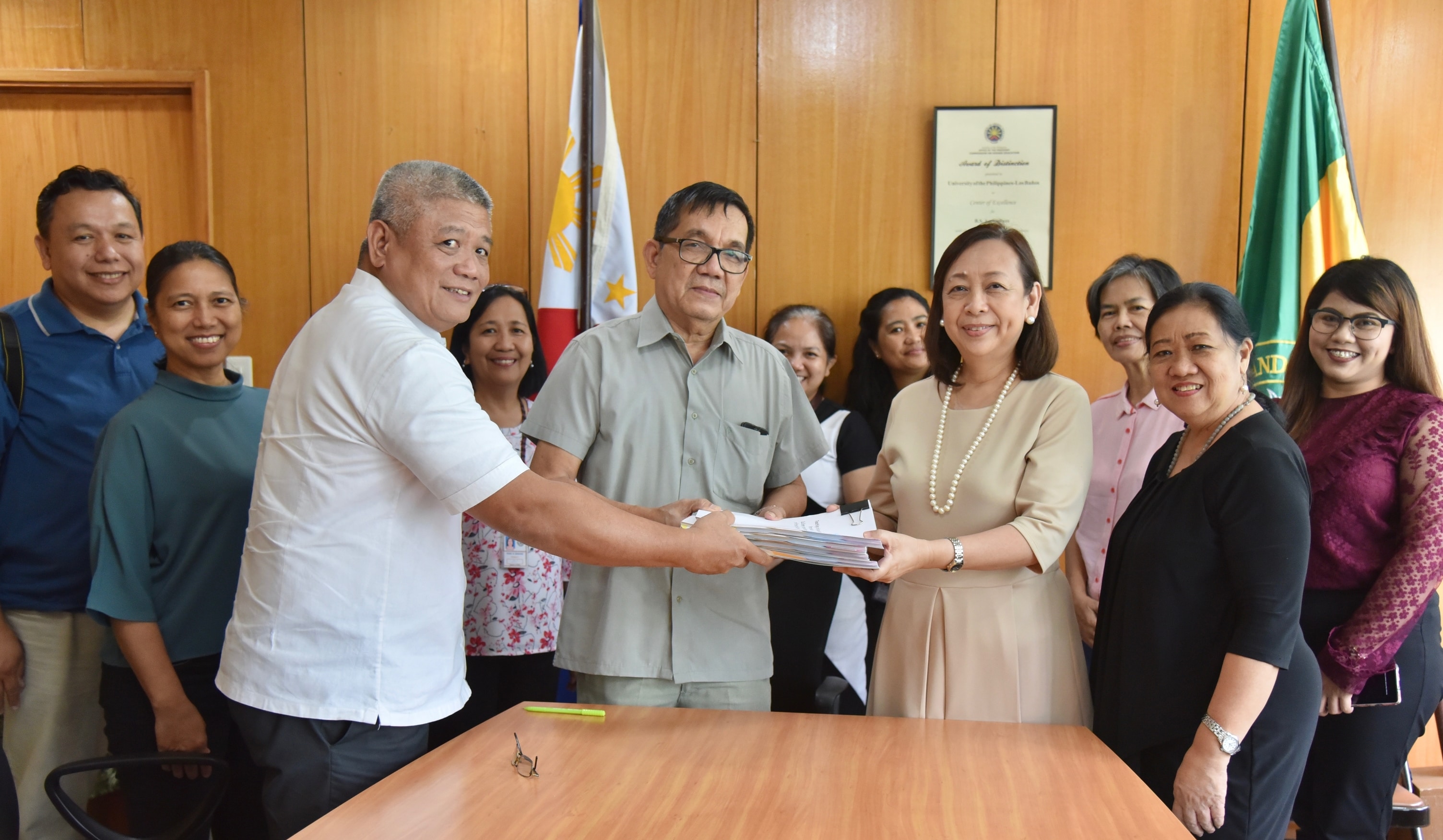 UPLBFI & CCA-Manila sign MOA for culinary agripreneurship
The UPLB Foundation Inc. (UPLBFI) and the Center for Culinary Arts Manila (CCA Manila) signed a Memorandum of Agreement (MOA) last May 9 at the Office of the Dean for the offering of Diploma in Culinary Agripreneurship . Present during the signing were UPLBFI Executive Director Casiano S. Abrigo, Jr.; CCA Manila Chancellor for Education Ma. Veritas F. Luna; CAFS Dean Elpidio M. Agbisit, Jr.; Asian School of Hospitality Arts Dean Angie Blanco; CAFS Associate Dean for Instruction Adeliza A. Dorado; CCA-Manila Student Affairs and Service Office Manager Miriam Lacorte; and CAFS directors, namely: Drs. Pearl B. Sanchez, Lotis E. Mopera, Sheryl A. Yap and Elda B. Esguerra.
The Diploma in Culinary Agripreneurship is set to be offered this coming first semester A.Y. 2019-2020 by CCA Manila, where teaching of agriculture courses will be conducted by CAFS. (CE Lee)
Upcoming Events
There are no upcoming events at this time.