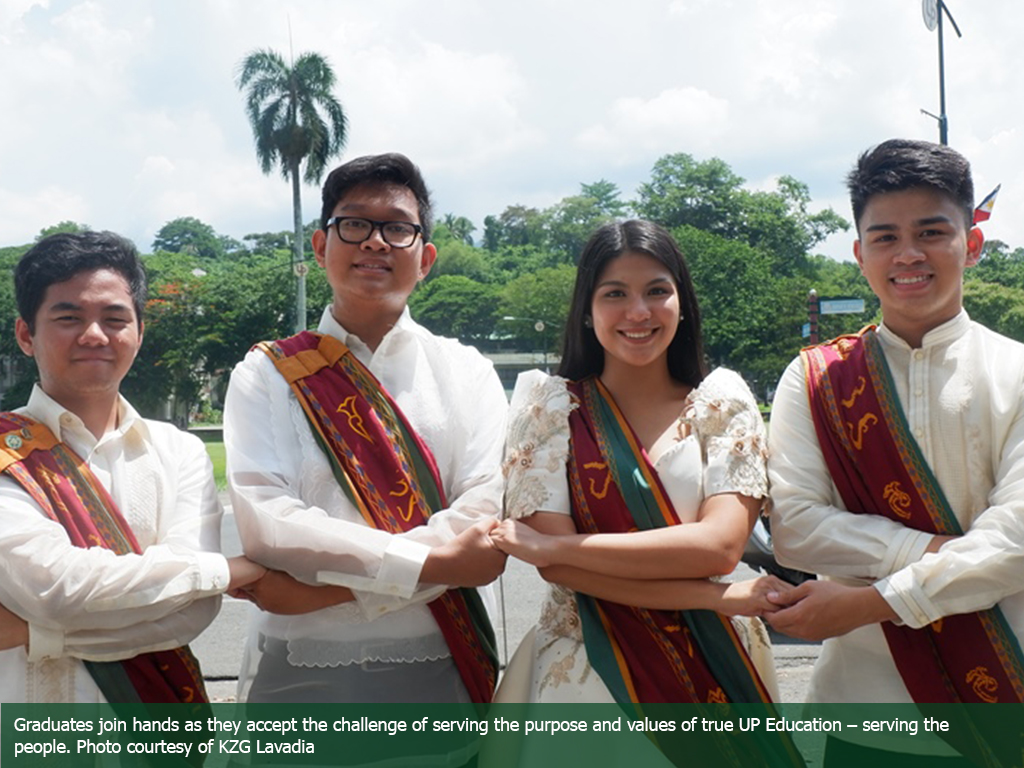 Service, Passion and Persistence Underlie CAFS Testimonial and Recognition
Hosted by the Institute of Animal Science (IAS) and the Dairy Training and Research Institute (DTRI), the Testimonial and Recognition Ceremonies for the Graduating Class of 2019 of the College of Agriculture and Food Science (CAFS) was held at the UPLB Charles Fuller Baker Memorial Hall last June 21, one day before the graduation rites of UPLB.
Some 600 graduating students with their respective families, faculty, and staff filled the hall with laughter and cheer. The CAFS dean, Dr. Elpidio M. Agbist Jr., had a brief but meaningful message emphasizing the need to step forward as servants of the country.  He reminded the graduates to bear in mind that graduating as an agriculturist is not only for education purposes but more for serving the country.
Upcoming Events
There are no upcoming events at this time.